ART AS A GRAMMAR OF VISION
---
Tosetti Value for Art is the Division through which the Family office offers its clients qualified assistance in the creation, enhancement and maintenance over the generational course of their collections.
Contextually, it operates in the art system by supporting the main cultural institutions and promoting initiatives with a strong educational vocation in the belief that museum best practices are a major model for the world of private collecting.

With a twofold look at the market and the culture Tosetti Value for Art works alongside families and promotes the bases for conscious collecting.
PROSPETTIVE
THE ECONOMY OF IMAGES
---
Prospettive is a platform focused on contemporary photography created with the aim of exploring the relationship between art and economics through projects developed in dialogue with the economic and financial nature of the Family office.
PROMEMORIA FAMILY
ARCHIVING IS LIKE
REDISCOVERING
---
Tosetti Value through the company Promemoria Family allows its clients to visualize a complete picture of their tangible assets thanks to the systematization of all the passion assets in a digital caveau designed for collectors and families.
This approach is the starting point for the enhancement of one's own assets on an economic and financial level, through an integrated reporting system, and on a curatorial level, through careful and tailored management of collections.
The service is provided with a turn-key approach, in Tosetti Value's philosophy of giving its client full control of the assets without the burden of their management.

www.promemoriafamily.com
By teaching us a new visual code, photographs expand our notions of what is worth looking at. They are a grammar and, more importantly, an ethic of vision.
Susan Sontag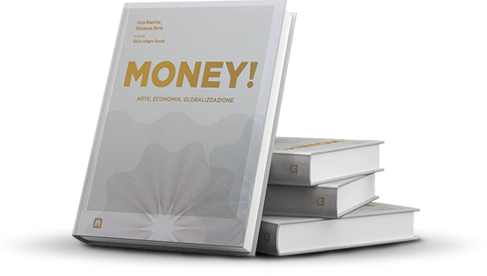 Art critic Luca Beatrice and economist Giuseppe Berta join forces to explore the relationship between the worlds of art and economics in words and pictures.