EXHIBITIONS AND CORPORATE COLLECTION
---
In 2014, the project of exhibitions within the Family office space as part of "Prospettive. The Economy of Images" was born. The artists' gaze is called upon to break through the fourth wall, bringing iconic, as well as rediscovered, projects from their poetics, relating to countries and issues central to the Family office's economic researches.

The exhibitions, combined with the program of talks, take the visitor on a journey around the world and are the starting point for moving ideas that can offer increasingly new, lateral and forward-looking visions. The project addressed globalization with Gabriele Basilico, oil with Canadian artist Edward Burtynsky, dealt with the China system with the double gaze of Chinese artist Liu Bolin and Olivo Barbieri, analyzed Moscow's role on the international chessboard with Danila Tkachenko, reflected on America's energy industries as seen from Google Earth with Mishka Henner and the Great West with Francesco Jodice, and looked deeply into the African continent through the dual gaze of Zanele Muholi and Lorenzo Vitturi. The journey around the world stopped at a geographically crossroads station, that of climate change, touching with Noémie Goudal the fertile soil of the Blue Economy, and then landing at the "antipodes" of the globalized world, New Zealand, read by Cristina de Middel's "mirrored" maps.

From the dialogue with these artists and the love of art originates the corporate collection that reflects the Family office's values of independence, transparency and constant search for truth.

The corporate collection owes its raison d'être to the idea that art is an even more powerful thinking device when connected to other disciplines and when part of everyone's daily life. The corporate collection has grown over the years and today represents a great way for the Family office of understanding the world and expressing itself.
EXHIBITING NOW
PROSPETTIVE RELOADED
READ MORE
Icons
Icons is the four exhibitions project with which in 2014 Tosetti Value per l'Arte set out on its journey into the world of visual research and brought art to the everyday work environment.
Four very different icons gave the opportunity to explore various photographic languages and introduced the Family office's inter-disciplinary approach, from which "Prospettive. The Economy of images" originates.
In teaching us a new visual code, photographs
alter and enlarge our notions of what is worth looking at...
They are a grammar, and even more importantly, an ethics of seeing.
Susan Sontag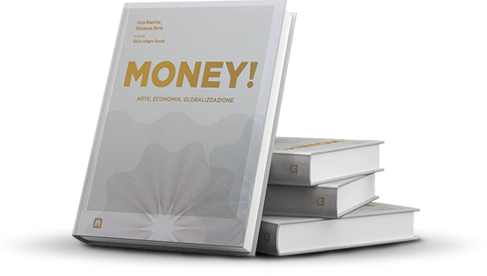 Art critic Luca Beatrice and economist Giuseppe Berta join forces to explore the relationship between the worlds of art and economics in words and pictures.